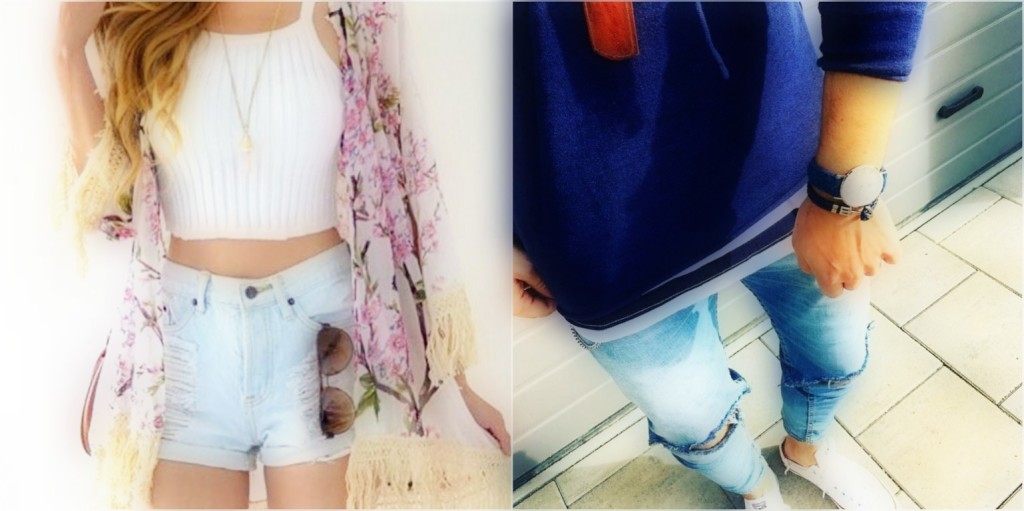 Having a great summer style is essential for having a great summer. As you look back at your summer photos, you do not want to be wearing bad outfits while all your friends are in cool summer gear. That is why it is important you make an effort to have a great summer style.
Summer fashion is very different from other seasons. Unlike fall or winter outfits, summer outfits may require you to show some skin whether you like it or not. This does not mean you need to have six pack abs to look great, but it does mean your body needs to be well groomed in order to look presentable. That is why many of our summer style tips include appearance suggestions in addition to apparel selections.
Nevertheless, anybody can have a great summer style regardless of gender, age, weight or height. The following tips can help anyone achieve a great summer style…
Accessories Make the Outfit
Accessories always make the outfit especially during the summer time. Good accessories to have for summer outfits include; cool socks, bracelets, earrings, wristbands, watches, and multiple inexpensive multi-color shades. The aforementioned accessories will liven up your bro tanks and sundresses.
Get a Tan
You do not need to have six pack abs to look good in a summer outfit, but you will need a tan. There is nothing worse than looking paler than 'Casper the Friendly Ghost' during the summer. Don't ruin your summer style by looking like a ghost that hasn't seen the sun in 10 years.
Have a Good Pair of Sunglasses
You need at least one really good pair of sunglasses. We are not referring to the $9.99 type plastic shades we referred to in the accessories tip. We are talking about the $99 really cool Ray-Ban pair you really want. You must have one really solid pair of shades for that really special summer date or party. A nice pair of shades are a good investment for a great summer style.
Dress in Summer Colors
Wearing black during the summer is fine. Wearing all black outfits during the summer is not fine. We are not asking you to wear a rainbow everyday during the summer, but we do recommend you lighten up your wardrobe color palette for summer outfits. If you love to wear black, try switching to a grey for the summer.
Clean Your Toe Nails
At some point during the summer you will have to wear sandals or be barefoot in public. Whether you visit the beach or attend a pool party, you do not want to ruin the good outfit you're wearing by having dirty toenails. Well-grooming is essential for a great summer style.
Have Good Hygiene
During the summer, things to get sticky, sweaty, and smelly. If your armpits smell, you can be the best dressed person in the world and people will still think negatively of you. Make sure to put extra attention to your hygiene during the summer.
Wear Confidence
Regardless of whether you met your summer bod goals or not, you must rock whatever tank top or shorts you wear during the summer with confidence. There is nothing worse than the lonely kid at the corner of a pool party being shy because he is showing a little skin. Own your fucking summer outfit!
Dress Like Its Summer!
Turtlenecks and hoodies are awesome, but not during the summer. Put away any coats, scarves, or beanies you may have during the summer months. Even if shorts or sundresses are not your style, make an effort to wear appropriate summer attire so that you are not known as the summer Grinch. Summer is a season of hanging out with friends and outdoor fun so heavy outerwear will not look or feel good during the summer.
By following at least one of the eight aforementioned tips you are on your way to achieving a great summer style. Nevertheless, the best summer outfit in the world can be ruined by a lack of confidence or bad attitude so remember to always wear a smile and have fun with whatever summer outfit you are wearing!