BOO! Halloween is just around the corner and that means it's time to start looking for a Halloween costume. But we know how expensive and difficult purchasing a Halloween costume can be, so we decided to help you out a bit by researching and discovering the best online Halloween costume shops. When you don't have time to drive around town and look for a costume…buying your Halloween costume online is the best option.
So after much research, we came up with the 'Best Online Halloween Costume Shops' list. We researched many lists, and did our own examinations as well. We shortened the list to five awesome online Halloween costume shops that provide great options and prices for Halloween costumes. So without further ado, the five best online Halloween costume shops are: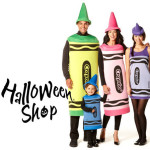 #5 – Amazon Halloween Shop: The Amazon Halloween shop has a nice selection of Halloween costumes and comes with the great Amazon customer service we all know. If you have an Amazon Prime account, and you are looking for a simple yet presentable Halloween costume last minute…Amazon is your site.
Pros:
♦ Free shipping over $35
♦ Extracurricular Halloween merchandise for parties, candy, etc.
♦ Free returns
Cons:
♦ Amazon is not fully dedicated to Halloween costumes
♦ Can easily navigate away from Halloween costume shopping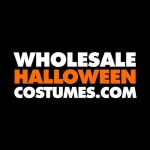 #4 – Wholesale Halloween Costumes: Good online Halloween costume shop that provides a Military discount. If you are currently serving or have ever served in the Military for the United States, Wholesale Halloween costumes is your shop.
Pros:
♦ Military discount
♦ Live chat help
♦ Check-in home delivery date
♦ Easy navigation
Cons:
♦ No free shipping option
#3 – Spirit Halloween: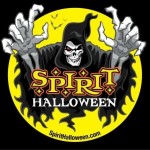 The self-proclaimed "Halloween Headquarters" definitely delivers. Spirit Halloween not only sells costumes but also Halloween outdoor décor, props, fog machines, pumpkin carving and more. Definitely a top online Halloween costume shop.
Pros:
♦ Cool looking layout
♦ Live chat help
♦ Free shipping deals
Cons:
♦ Neither BBB (Better Business Bureau) approved or added anti-theft security.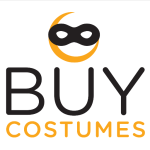 #2 – BUYCOSTUMES: One of the best online Halloween costume shops on the internet hands down. With a wide selection of costumes and numerous Halloween costume lists, giveaways, and even an entire blog devoted to Halloween costume ideas…BUYCOSTUMES.com is definitely a top choice.
Pros:
♦ Wide costume selection
♦ Free shipping over $65
♦ Customer care section which includes order status and live chat help
♦ Awesome Halloween costume ideas blog
Cons:
♦ No live chat help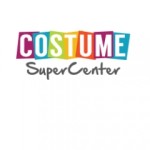 #1 – Costume SuperCenter: Large selection of Halloween costumes, easy navigation, free shipping offer, great customer service and even provide a college discount. Nothing more you can ask for from an online Halloween shop.
Pros:
♦ Wide costume selection
♦ Free shipping over $55
♦ Great coupon codes
♦ College discount
♦ Large selection of accessories, makeup, hats, wigs, etc.
Cons:
♦ None
Now that you know where to buy a Halloween costume online….what are you waiting for? Order your Halloween costume today!