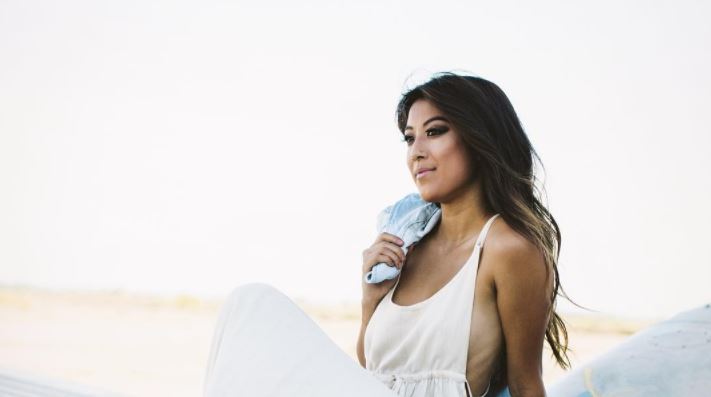 Her caption game is super strong, and her name is Taylor Ping. She is a 20 year old hottie from Phoenix, Arizona currently studying business law at Arizona State University. If your a female, you like her outfits and if your a male…you probably want to get at her. We had the opportunity to ask Taylor 10 random fashion related questions. Here is what she said….
1. Nike or Adidas?
Taylor: Nike. I've been Nike since I was a little kid, I can't change up now. I'll give Adidas props though, I'll rock some NMDs certain days.
2. Favorite 'Netflix & Chill' outfit?
Taylor: I Netflix & Chill in lingerie. If I'm in bed I need to be comfy.
3. Your favorite best dressed celebrity is….?
Taylor: Best dressed celebrity has got to be ASAP Rocky. He stays on point and nobody can even argue that.
4. In your opinion, what does a fuckboy dress like?
Taylor: Polos, salmon colored chubbies, etc. If he goes out rocking his frat's t-shirt and talking about the last date party he went to and how many girls he got with…he a fuckboy.
5. Describe your style in one word?
Taylor: Classy
6. Is dressing up dogs lame?
Taylor: Dressing up dogs gives you points in my book. Who doesn't love a cute dog dressed up!!
7. Victoria's Secret is…..? (finish the sentence)
Taylor: Victoria's Secret is where I take guys to see if they really about it. Men will go in with you, only boys refuse to go into Victoria's Secret.
8. PacSun or Tillys?
Taylor: PacSun
9. Thongs or G-Strings?
Taylor:  G-strings when I'm feelin myself but thongs most of the time because they comfy and no underwear lines.
10. Fashion is …..? (finish the sentence)
Taylor: Fashion is very important. I love a man in a suit and some nice shoes ♦
Now check out some of her captions…
you must be metro boomin cuz I know u want some more pic.twitter.com/TUCKfJPkQA

— tay♡ (@cuddlesandkoda) May 30, 2017
you didn't sneeze but I'm still gonna bless you with these pic.twitter.com/Dtqn2fzEPz

— tay♡ (@cuddlesandkoda) May 24, 2017